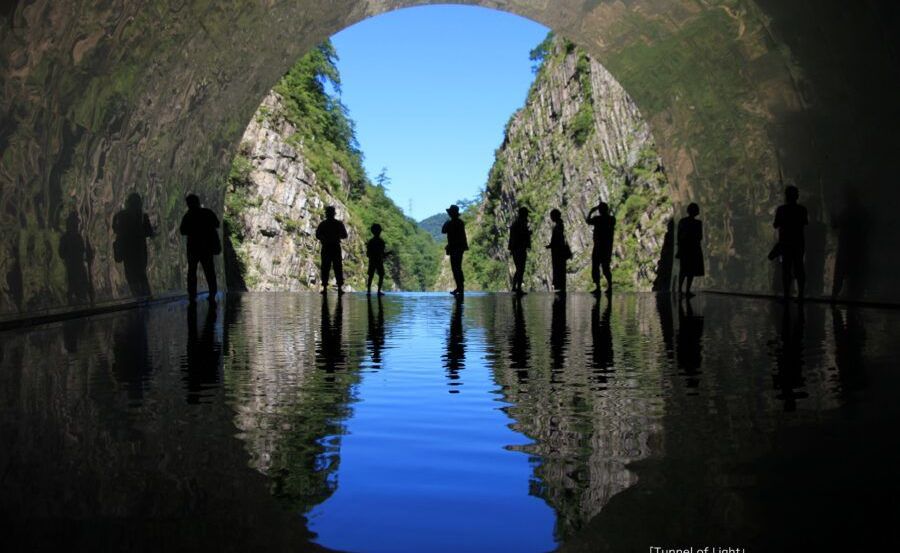 ≪Yuzawa, Uonuma area≫ A Photogenic Journey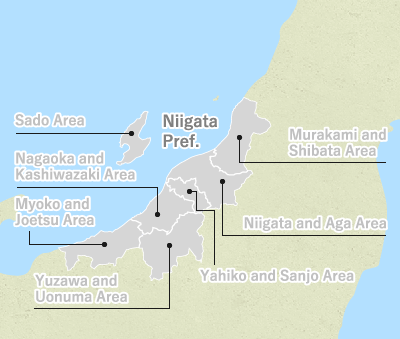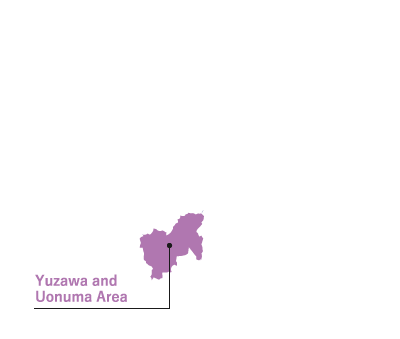 You're sure to make memories that will last a lifetime.
Echigo-Yuzawa may be known as a great place to ski, but it's a fantastic place to enjoy in all seasons.
●1 hour 10 minutes from Tokyo Station to Echigo-Yuzawa Station by Joetsu Shinkansen
●10 minutes on foot from the west exit of Echigo-Yuzawa Station
Yuzawa Kogen Ropeway/Alpine Plant Garden, Alp no Sato
Yuzawa Kogen Ropeway is just 10 minutes away on foot from Echigo-Yuzawa Station and you can reach the alpine flower park, Alp-no-Sato, at the top of the mountain within 7 minutes. At Alp-no-Sato, you can view highland flora among other natural phenomena.
30 minutes by car
Kiyotsu Gorge, which is located in Joshinetsukogen National Park, is trending on social media as a photogenic spot. The rough surface of the massive stone walls and the clear water of the Kiyotsu River that runs in between them create a spectacular view. You won't want to miss Kiyotsu Gorge Tunnel, which was given a second life as the Tunnel of Light, an artwork created by Ma Yansong and MAD Architects. Within the tunnel are observation decks with cleverly placed lights and mirrors, which artificially enhance the natural beauty of Kiyotsu Gorge. The most prominent is the Panorama Station, where the whole interior wall is covered with mirrors and the ground covered with water. This well-calculated setup allows the scenery outside to be reflected in all surfaces of the tunnel, resulting in strange yet beautiful pictures of people completely surrounded by the beauty of Kiyotsu Gorge.
30 minutes by car
This beech forest takes its name from the beautiful shape of its trees, which are approximately 90 years old. It is a great place to visit, especially for photographers.
10 minutes by car
You can enjoy the hot spring of Matsunoyama Onsen which is one of Japan's three major medicines with source sourcing. You can enjoy the local taste unique to Satoyama using local ingredients.
30 minutes by car
Hoshitouge Terraced Rice Field
There are many rice terraces in Tokamachi. If you only have time to see one, we recommend the Hoshitouge Rice Terraces. If you visit early in the morning, you may be able to see the sea of clouds drifting into the valley. In summer the whole landscape turns shades of bright green, and in winter, the rice terrace is covered with snow. You can enjoy various beautiful landscapes depending on the season and time.
20 minutes by car
Matsudai "Nou-butai" is a cultural facility which has gallery, restaurant and more. The building itself is a work of art from the Echigo Tsumari Art Triennale. Spreading through the area around Satoyama, this area is called the Satoyama Field Museum, and its interior and exterior spaces host artwork by numerous artists. You can also enjoy a walk through the area.
20 minutes by car
The Museum of Picture Books
Thanks to the Echigo-Tsumari Art Triennale, this once-closed school was reincarnated as the Museum of Picture Books. The space itself is almost like something a picture book author thought about and worked on for years.
20 minutes by car
The building originally built for the Echigo Tsumari Art Triennale in Tsunan was renovated in 2012 and now serves as a contemporary art museum. A variety of contemporary art works (and more!) are regularly exhibited. The museum is equipped with a restaurant, bar, and hot spring facilities.
50 minutes by car
Niigata Sake Museum Ponshukan Yuzawa
 Ponshukan is located in the station hall of Echigo-Yuzawa Station, offering sake tasting and local specialties including rice and sake.
 You can try nearly 100 types of sake made by Niigata brewers in the Koshino-muro Sake Tasting Corner. Just choose what you want to drink from the line of machines, put your coin in, and press the button, and you'll get a cup of delicious local sake.
 There's also a variety of snacks and other Ponshukan original goods! It's a great place to look for a souvenir or a gift.
 Since it's inside of the station, it's easy to stop in while waiting on train!

●The Ponshukan is also located at Niigata Station and Nagaoka Station Hall.