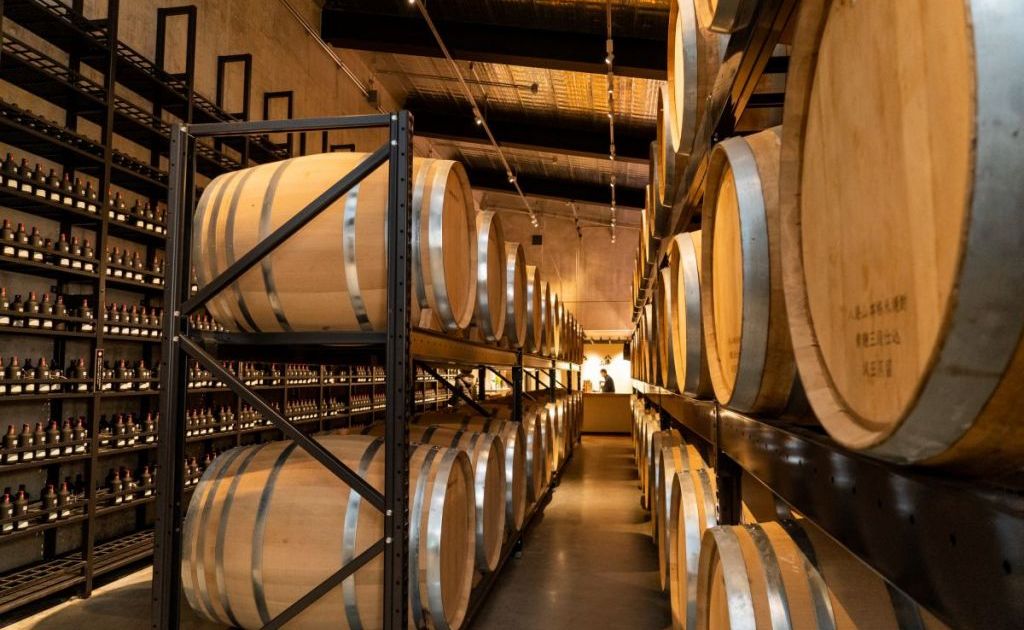 Savor High-grade Sake in Niigata - Kingdom of Local Sake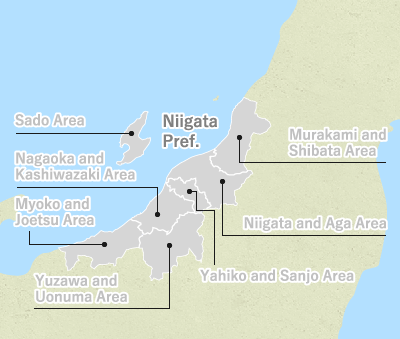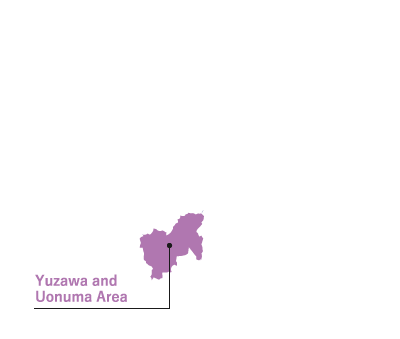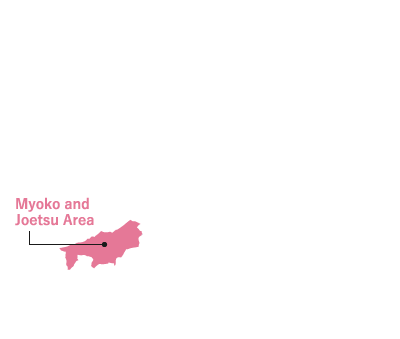 Sample drinks in a winery with the oldest wine cellar in Japan and then taste famous sakes on the Koshino Shu*Kura sightseeing train that has been designed with the concept of alcohol. Finally, enjoy a tour of a snow storehouse and souvenir shopping at a sake brewery.

10 minutes by taxi from Arai Station on the Echigo TOKImeki Railway
There are farmers' markets with fresh vegetables, restaurants, inns and a convenience store. You can purchase Niigata specialties like rice and sake and fresh seafood from the Sea of Japan. The station also offers travel and traffic information.
10 minutes by taxi
15 minutes from Arai Station on the Myoko Haneuma Line: Get off at Takada Station
10 minutes by car from Takada Station
Takada Castle Site Park was built where the Takada castle was there of the Edo Period. From the observatory at the rebuilt 3rd storeys of the castle, panoramic view of Takada plain. It is also known as a place for cherry blossoms, and in spring "Takada Castle Cherry Blossom Viewing for one million People" is held.
In summer lotus flower bloom, and its scale and beauty is said to be the best in East Orient.
15 minutes by taxi
The oldest winery in Japan still in operation today. During the harvest (from September to October), you may be able to see the wine brewing. You can enjoy a wine tasting at the shop.
Stay overnight in the environs

Take the Koshino Shu*Kura from Naoetsu Station
Resort Train Koshino Shu Kura
The Koshino Shu Kara is a resort train where you can enjoy both the train ride and the taste of sake in the local sake kingdom, Niigata. You can enjoy sake and music surrounded by the beautiful landscape of the Sea of Japan.
Get off at Tokamachi Station
10 minutes on foot
The building originally built for the Echigo Tsumari Art Triennale in Tsunan was renovated in 2012 and now serves as a contemporary art museum. A variety of contemporary art works (and more!) are regularly exhibited. The museum is equipped with a restaurant, bar, and hot spring facilities.
10 minutes on foot to Tokamachi Station
10 minutes on the Hokuetsu Express Hokuhoku Line: Get off at Matsudai Station
3 minutes on foot
Matsudai Nou-butai is a cultural facility which has gallery, restaurant and more. The building itself is a work of art from the Echigo Tsumari Art Triennale. Spreading through the area around Satoyama, this area is called the Satoyama Field Museum, and its interior and exterior spaces host artwork by numerous artists. You can also enjoy a walk through the area.
3 minutes on foot to Matsudai Station
30 minutes on the Hokuetsu Express Hokuhoku Line: Change train at Muikamachi Station
5 minutes by JR: Get off at Itsukamachi Station
10 minutes by taxi
  In the snowy Uonuma Basin, an ancient wisdom and appreciation for seasonal pleasures that come from a lifestyle attuned to nature have been cherished and handed down for generations.

  Out of a desire to share the senses of nostalgia and serenity that the local lifestyle and snow country traditions of Uonuma bring, "Uonuma no Sato" was born. Nestled in Minamiuonuma's Nagamori District at the base of the sacred Mt. Hakkai, cafes, gift shops, a kitchen wares select shop inside the Hakkaisan Yukimuro, and the Nagamori Soba shop among other relaxing spots decorate the campus's scenic countryside landscape.

  Inside the Hakkaisan Yukimuro, about 1000 tons of snow is piled up each year, naturally keeping the cellar below 4℃ on average so that sake and food products can be stored year-round.