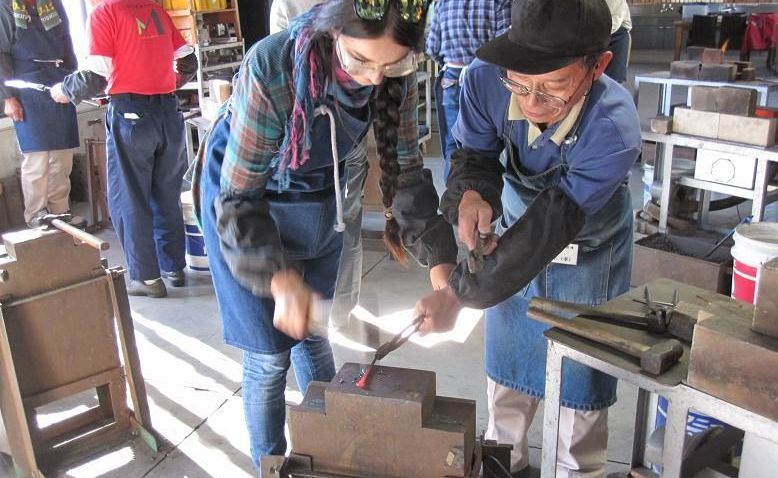 Colored Carp and Blacksmithery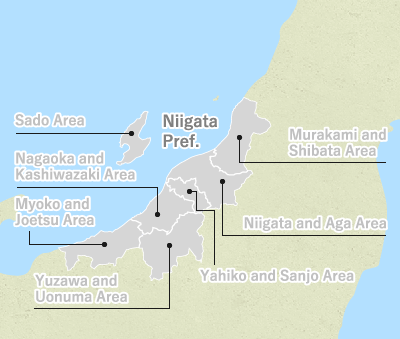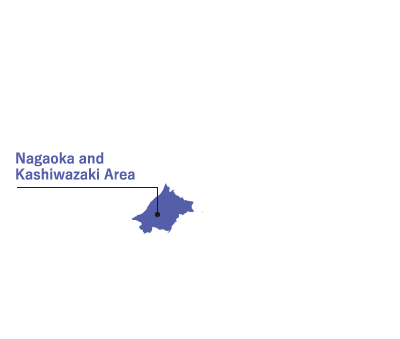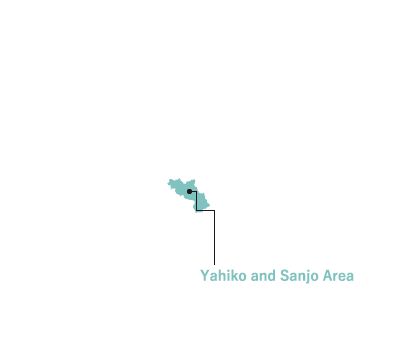 Come into Contact with Traditional Industries of Japan
【DAY1】
 Appreciate colored carp in a Japanese garden and experience blacksmithery in Tsubamesanjo where the traditional culture of smithing is alive.
【DAY2」
 Tour parks and shrines that appear different in each of the four seasons the next day.
About 30 minutes from Nagaoka station by car
*To Nagaoka station about 90 minutes by Joetsu Shinkansen from Tokyo station.
The city of Ojiya is the birthplace of Nishikigoi carp. Ojiya Nishikigoi no Sato is the only place in the world where a wide variety of live Nishikigoi are on display as well as materials showing their history. Nishikigoi carp was born 200 years ago due to mutation evolution, and people in Ojiya devoted to breed the carps into ornamental fish. You can see 200 carps with 15 kinds swimming.The garden pond of the Japanese Garden in this facility,
40 minutes by car

Suwada open factory is a producer of tools by using the technique which can be utilized in our daily life, such as nail clippers, chestnut peelers etc.,.

●Open factory/Gallery and production factory
●Maximum people accepted/ 50
●Days of the tour accepted/ Tuesdays through Saturdays
●Operation hours/ 10:10A.M. to 12:10P.M. 1P.M to 5P.M.
●Photography/ Accepted but no flash please
●Other restrictions/ Tour is permitted only in designated area
●Reminder/Security camera is on due to safety reason
●English leaflets are available.
Approx. tour time/ 30 minutes to an hour
20 minutes by car

SANJO BLACKSMITH TRAINING HALL
Sanjo City has developed as an industrial city, manufacturing mainly metal items. The blacksmiths' technology that has been taken over as the base of the industry in the region is still in use today. Sanjo City's current blacksmiths hold hands-on workshops where various craftsmanship of the Sanjo area can be experienced.
10 minutes by car

Roadside station, Tsubamesanjo Regional Industries Promotion Center
There is a plenty of products made in Tsubame-Sanjo where one of the most famous metal ware production areas in Japan. Displaying and selling knives, tableware, kitchen tools, made by traditional craftsmanship. Many of the products are also popular overseas, and the shop is duty free. It also offers souvenirs including local sake and Koshihikari rice.
Stay overnight in the environs

25 minutes by car
This park is very"Japanese", with a waterfall, stream, and a tunnel. It is located near Yahiko Station, and is approximately 40,000 tsubo in size, or roughly 130000㎡. Momijidani, Maple Valley, is known for its fall foliage, with the leaves and the vermillion bridge and it makes visitors feel peaceful.
10 minutes on foot

Cherished by many, over 200,000 people visit every year during the New Year holiday. The shrine is said to have more than 2400 years of history. Access to the shrine is convenient -- within walking distance from JR Yahiko Station and by car via Tsubame-Sanjo IC (Hokuriku Expressway). There is free parking nearby. The shrine is in a sacred atmosphere, surrounded by a forest. It is also known for its fall foliage. You can enjoy the beautiful nature throughout the year. It is an extremely popular area, so we recommend you come early in the morning if you would like to feel the divine atmosphere. There is also a shrine at the summit of Mt. Yahiko which is also worth a visit. You can get to the summit via the Yahikoyama Ropeway. If you go by car, you can get there via the Yahikoyama Sky Line.
10 minutes on foot to the ropeway boarding point

Mount Yahiko rises 634 metres above the ground – as high as the Tokyo Skytree – and is a popular location for hikers of all levels. The starting point of walking trail is 15 minutes' walk away from Yahiko station and it takes about 90 minutes to walk to the top of the mountain. The top is also accessible by the Yahikoyama Ropeway or by car via the Yahikoyama Skyline. The mountain trails are well maintained and an easy walk even for children. The mountain ropeway is also available if you would prefer to climb one-way.

At Yahiko Sancho Park located at the top of Mount Yahiko visitors can enjoy a stunning view of the Echigo Plains and the Sea of Japa. There are restaurant and the Panorama Tower featuring a 360° rotating observation room.
The night view from here has been selected as one of the 100 most beautiful night views in Japan, the view of the Echigo Plains under the starry night sky is spectacular!

The Okusha of Yahiko Shrine located atop Mount Yahiko has been used to worship Mount Yahiko since ancient times. Breathe the fresh air at this shrine and feel its sacred energy.