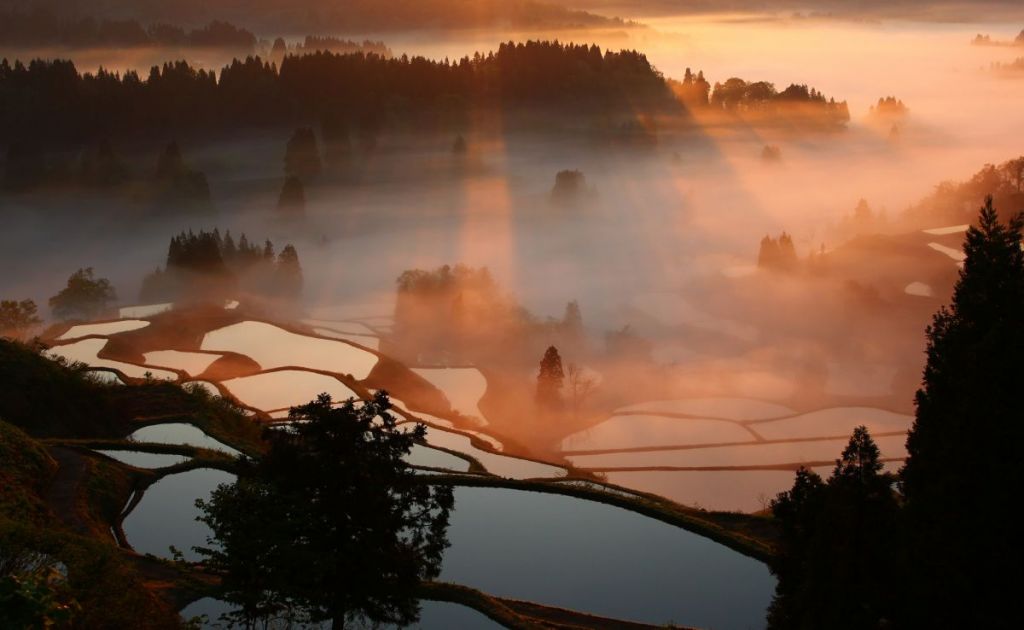 Trip to an Unexplored Region to Immerse in the Landscapes of Japan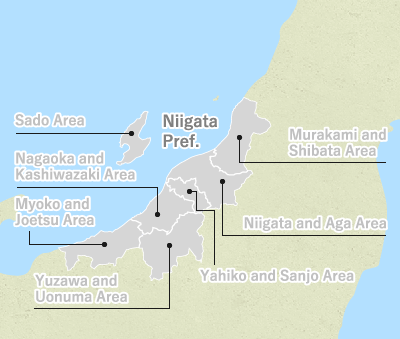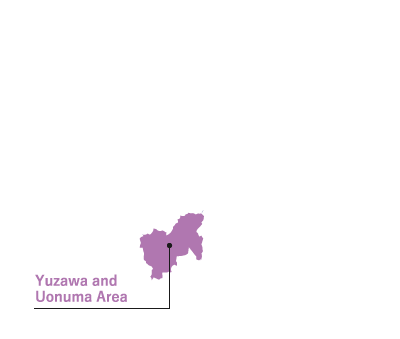 Why don't you take a trip to see the wonderful scenery of the countryside that has remained untouched since olden times. You can find an unexplored village, a mysterious pond that has a legend of a dragon, and terraced rice-fields with a superb view of a reflective water surface in early spring and late fall.

40 minutes by car from JR Tsunan Station

The Hidden Border Akiyamago
Akiyamago refers to a village which spreads on the Nakatsugawa river, a branch of the Shinano river, is a gorge area that straddles Nagano and Niigata. Closed by the mountain surface and deep water, this area is a hidden boarder that still remains the traditional life style. In spring, it is surrounded by flowers of sargent's cherries and dogtooth violets, ray of sunshine comes through young leaves and you can hear the voice of wild birds. In fall, the joy of harvesting echoes into the golden gorge. Purely white snow that falls onto the rock surface enhance the hardness of winter and beauty of the gorge. It's also popular among tourists as its abundant nature as well as it history and culture which it took over from the old times.
25 minutes by car

Surrounded by nature and protected since the distant past, roughly 43 thousand tons of water gush forth daily, so that the water in the pond is replaced with new water once a day. No water spring of this quality or abundance can be observed in the surrounding area. A portion of the springs in this region are also very popularly used for drinking water, and guests are able to take water home as they please. It was chosen by the Environment Agency as one of "Japan's 100 Famous Bodies of Water" in 1985. Many old tales exist surrounding Ryugakubo Pond, with shrines to protect them at each of the two surrounding villages in the area, and religious festivals taking place at this sacred pond annually in July.
35 minutes by car

Kiyotsu Gorge is one of the Three Great Gorges of Japan. Gigantic stone cliffs straddle a river, forming a large, V-shaped gorge. The grand rock surface and strong current of the river in combination are both dynamic and beautiful. The facilities were renovated in the spring of 2018. A two-story building with a cafe on the first floor and foot bath on the second floor is now in operation right next to the tunnel entrance.
50 minutes by car

Matsudai Shibatouge Onsen "Unkai"
The high class hot spring, the landscape of the Uonuma mountain range, and the sea of clouds visible from the outer bath are the unique points of this inn. The hot spring is said to be effective for neuralgia, muscle pain, shoulder aches, blood circulation, cuts, burns, chronic skin disease, chronic gastrointestinal disease, fatigue, chronic women's diseases, and bruises.
Stay overnight in Matsudai Shibatoge Onsen Unkai

10 minutes by car
Matsudai Nou-butai is a cultural facility which has gallery, restaurant and more. The building itself is a work of art from the Echigo Tsumari Art Triennale. Spreading through the area around Satoyama, this area is called the Satoyama Field Museum, and its interior and exterior spaces host artwork by numerous artists. You can also enjoy a walk through the area.
15 minutes by car

This beech forest takes its name from the beautiful shape of its trees, which are approximately 90 years old. It is a great place to visit, especially for photographers.
20 minutes by car

Hoshitouge Terraced Rice Field
There are many rice terraces in Tokamachi. If you only have time to see one, we recommend the Hoshitoge Rice Terraces. If you visit early in the morning, you may be able to see the sea of clouds drifting into the valley. In summer the whole landscape turns shades of bright green, and in winter, the rice terrace is covered with snow. You can enjoy various beautiful landscapes depending on the season and time.