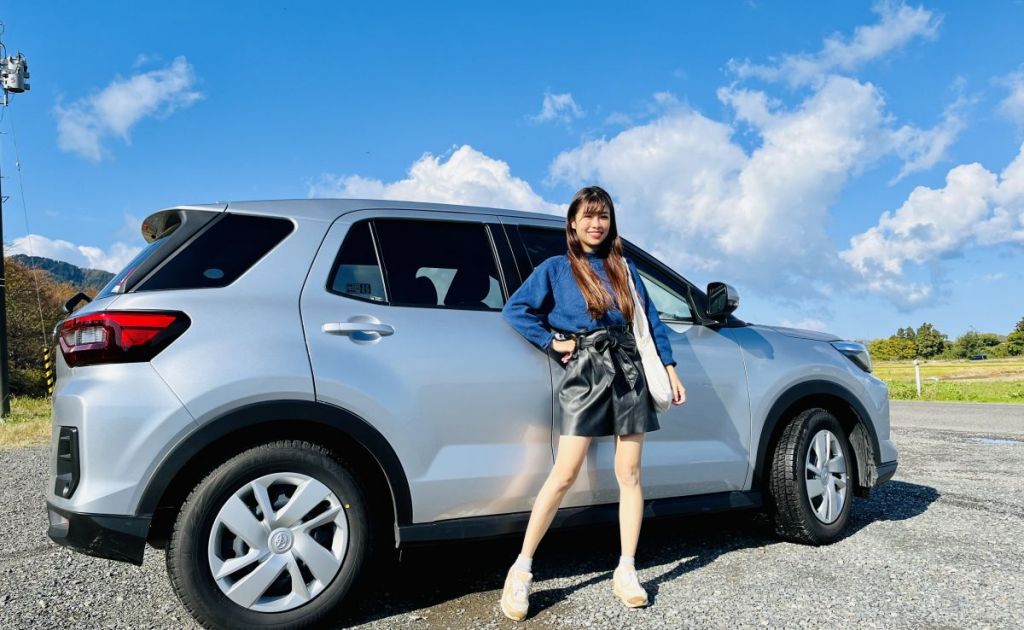 3D2N Niigata Itinerary for an Autumn Drive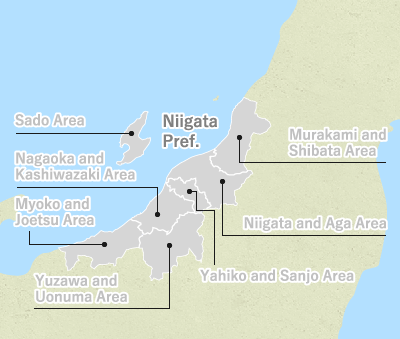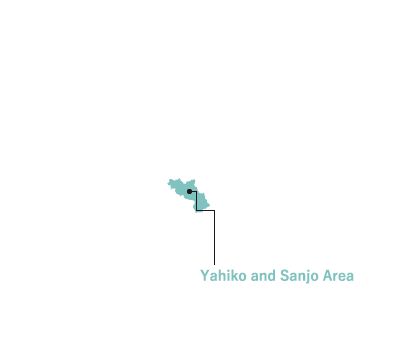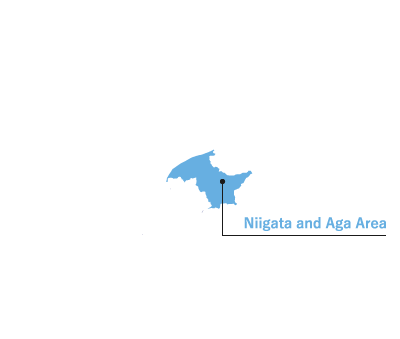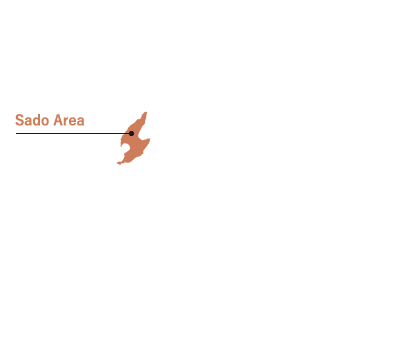 A famous travel influencer "Cheesie" enjoys autumn drive trip for 3 days and report her memories !
I am bringing you more amazing attractions of Niigata, just in time for the beautiful autumn season.
Niigata is pretty easy to access from Tokyo, with the shinkansen connecting Tokyo Station to Niigata Station in just a short 2 hours, but for those of you who want to go far and deep like I always do, a self-drive trip would be a perfect choice.
And fret not, I am here to share with you a full 3D2N itinerary traveling in Niigata on the wheels, through the region of Tsubamesanjo, Niigata City and Sado Island.
5 min by car from Tsubame-Sanjo Shinkansen Sta.
Tsubamesanjo Regional Products Store
The titanium straw coloring experience, for example, is both affordable and fun. Imagine letting your kids dip the metal straw and watch it slowly turn into all kinds of colors on the rainbow spectrum for just JPY700! This process is called anodization, where it uses the different strength of electric current to create different hues on the metal surface. It's completely safe and absolutely simple, and of course you can bring it home too!

During certain days of the week, the store will also have a special guest, Master Yoshida to demonstrate knife sharpening techniques. I was given a quick lecture on how to sharpen a kitchen knife and by the end of the 20-minute lesson, I could slice a piece of paper smoothly with the blunt knife I just polished. Impressive!

If you purchase a knife on the spot when Master Yoshida is there, he can also provide name-carving on your knife for free. Such a sweet and meaningful service. I'd think that it makes a great gift for friends and family back home, too!
5 min by car from Tsubame-Sanjo Shinkansen Sta.
Wanna know why made-in-Tsubamesanjo metalware is of such unparalleled quality? Just admire Takahashi san at work and watch him work his magic fingers to create amazing iron and steel crafts.

You may pick a simple workshop or two to experience first hand the charm of blacksmithing. And by simple, I actually mean sore-arm guaranteed…
I chose to make a paper knife (letter opener) out of an iron nail (left: before; right : after), and needless to say, by the end of the workshop, my respect and admiration for the shokunin-san (craftsman) has reached a new high.

Blacksmithing is an art that simply cannot be sustained without both physical and mental strength, and a whole lot of undying dedication.

Cheesie trivia: I also found out that the Sanjo craftsmen are producing the nails used to built Ise Grand Shrine in Mie Prefecture, and you can see the actual nails in the facility!
1 min by car
For some reason, Sanjo City actually has a special flair for spices. There are locally grown turmeric, and the city is also famous for its curry ramen. Today, we are exploring Sanjo Spice Lab, which is part of a chic architecture called Stage Engawa, a public facility in the area.

Here at this lovely Michelin Guide cafe, you get to enjoy the most authentic curry selections and biryani rice served in beautiful Tsubamesanjo made metalware. Sipping on the herbal tea somehow brought back some really nostalgic childhood memories of mine being invited to my Indian neighbor's Deepavali parties.
10 min by car
You can always opt to take the rope way up to Mt Yahiko, but since I have secured myself the wheels this time, I decided to go for an afternoon ramble up at Mt Yahiko Skyline, where the calms of Sea of Japan gently beckoned me. Interestingly, this is also a spot where paragliders depart, if you are into that kind of adventure!

A light shower from the sky swept across the autumn panorama when I was up on the Panorama Tower, but I was awarded with a spectacular rainbow over the plains, feeling the reciprocated love from the land I have always adored so much.
10 min by car
I didn't make it this time because I spent too much my time in awe with rainbows up on the hills, but if you do have some time to spare, Yahiko Shrine, the main attraction of the village, is definitely not to be missed. It is one of my favorite shrines of all time, a true power spot where one senses the vibe of serenity permeating the air in the compound, perfect for those in search for a moment of peace and spirituality.
5 min by car, 10 min on foot
Have fun wandering around this massive park surrounded with vivid hues of autumn colors and explore the endless vermilion bridges, tunnels, ponds and more!
1 min by car , 3 min on foot
Located just a short walk from the park is a jovial plaza where you get to treat yourself to some real sweet tidbits – autumn edition bunny-shaped chestnut crepe, ultra instagenic momiji cream soda and more!

It was around 5pm when I decided to leave Yahiko and head towards Niigata City to spend the night at, before more adventures followed.
20 min by car
Cave D'Occi Winery and Cave D'Occi Vinespa
Derailing a little from my usual penchant for old Japanese ryokan, I have chosen to stay at Cave d'Occi, a western-style accommodation and part of the bigger winery, in Nishikan Ward of Niigata City for the night.

While Cave d'Occi is full of French countryside charm, the Japanese dining at the resort was marvelous! Seasonal ingredients were presented in stylishly, and you may want to order a glass or two house wine to go with it.

The highlight of my stay, though, was the massive private outdoor hot spring bath, just in time for a good soak to help me fight off all those sore muscles.

You can also opt to join a winery tour visiting the vineyards and wine cellars. Be sure not to drink and drive, but note that there are lots of fantastic selection of wine you can bring back home.
5 min by car
Rice Straw Art at Uwasekigata Park
Before continuing my epic journey in Niigata City, here's a quick adorable detour – straw art at Uwasekigata Park.

This spacious urban park is scenic throughout the seasons, but in fall (from beginning of September to end of October) it is particularly popular with its rice straw art installations, where harvested rice stalks are transformed into art of gigantic figures. Here's a Amabie, a legendary auspicious yokai (folklore spirit) that is said to defeat illness and bring abundant harvest. Be sure to pop by for a photo op!
5 min by car
Discover all the unique local farm produce that are rare to be found elsewhere, such as purple radish and an edible pink chrysanthemum called Kakinomoto.

You can then chill at the adjacent cafe called "Toneriko" to enjoy herb tea and chiffon cake made of Niigata rice flour out in the warm sunlight at the terrace.
40 min by car
Northern Culture Museum and Ito Estate
The Ito family, originally started out as farmers in the Edo period, grew so rich that they eventually built an enormous fortune and became the greatest landowners in Echigo (then Niigata). And this is the residence of 8 generations of Ito.

The museum usually draws a steady stream of visitors, but last year it was made even more famous because of its resemblance to scenes in Demon Slayer anime, such as this wisteria garden which will turn into a bursting blossom of purple in May, looking exactly like the residence of Ubuyashiki in the anime.

If you are up for a cultural experience, there's also the very precious "mochitsuki" workshop. Reservation needed and usually hosted for larger group of travelers, you can admire the shokunin flex their bicep and pound the freshly steamed Koshihikari rice into a sticky pulp in no time.

Of course, I had a few pounding myself and my entire body was aching until days after. Looks like I need more onsen…

Anyway, it was an absolutely valuable experience that allows one to ponder about all the hard work that goes into every food we partake, and thus allow us to find more gratitude in simple things in life…
Such as a simple dish like mochi wrapped in red bean paste.
As the evening approaches, I moved on to the next region on my itinerary – Sado Island. The only way to access the isolated island is through either a ferry or jetfoil boat, so I promptly returned my rental car at Niigata Station so that I can pick up a new ride once I arrive at Sado. Gotta love Japanese rental car service!
Niigata – Ryotsu Sea Route by Jetfoil: 1 hour
Since it is already sun down by the time I get to the remote island through a 1-hour jetfoil, the ideal place for a night stroll would be the Kitazawa Flotation Plant, famous for looking like the Ghibli masterpiece, Laputa: Castle in the Sky.

This is the remains of the processing facilities construction back in the days to extract gold. Now it is no longer in use and is covered in lush green looking like the said floating castle, and it is especially photogenic at night once the illumination is lit up.
15 min by car
La Plage is a French Restaurant in the hotel, and the experience itself is worth a night's stay I must say. Young and talented Chef Suto, trained in France for years before returning to his hometown Sado, uses only the freshest local ingredients on the island, presenting his customers with surprises one after another, as if we are enjoying an edible art piece.
Chef Suto came to greet us when we were served the dessert. He hopes to create such unique local tastes that cannot be found outside of Sado, so that more people could visit his humble homeland. That warm, genuine smile and the love for the place he grew up assured me that whoever visits his restaurant will not ever leave the island disappointed. For me, it was truly a beautiful experience.
20 min by car
It is my third time here on Sado Island, yet I am discovering more hidden gems. This ancient temple for example, with an entrance of stmoss-covered stairs that looks like it's straight out of another Ghibli movie, is one of them.
Seisuiji Temple located in Niibo area was founded by a Buddhist Monk who came from Kyoto on a missionary tour back in year 808. Interestingly, the hall you see in the above photo is a imitation of the world-famous wooden stage of Kiyomizudera Temple in Kyoto. What's even more fascinating is that Seisuiji and Kiyomizedera actually shares the same kanji (Chinese characters), but are pronounced differently.
10 min by car
Time for more cultural enrichment! Or should I say… more beating/hammering/pounding of stuff? Haha.
This is Hiyoshi Shrine, a very important shrine that hosts the cultural festival of Sanno Matsuri dating back to the 13th century.
The Oni-daiko (or "ondeko", known locally) will be performed during the above-mentioned large scale festival held over three days, where masked demons visit local residence to dispel evil spirits and for the abundance of harvest.
Aida san, a passionate rice farmer who also actively promotes the preservation of local culture, will show you how to beat those drums and show off a quick lion dance or two!
10 min by car
I absolutely love how I am healing my sore muscles after each activity with delicious local food. Today we were having fresh sushi at Chozaburo, a popular local sushi restaurant to make up for my aching back.
The extensive menu is impressive, allowing their customers to choose from super value-for-money lunch to premium sushi set to even ramen! The chefs use the freshest toppings directly sourced from Ryotsu Market and local fishermen, and I just had to order the "Sado Specialty Set", where the toppings, including ikura and fatty tuna belly, are all seafood that can be found in the sea around Sado. So delicious!
20 min by car
The final destination on my itinerary for Sado Island is Momijiyama – just like its name suggests, it is a paradise of crimson momiji (autumn leaves) surrounding a beautiful small lake and a hiking trail with crisp mountain air, truly a healing treat for your sense.
40 min by car
Finally, I returned my rental car and hopped into the jetfoil again bound for Niigata. It has been a short 3D2N trip, but jam-packed with lots of up-close encounter with warm local folks, a sheer variety of experiences for me to choose to broaden my cultural horizon with, and of course, an amazing array of local delicacies to indulge in.

I will actually be back to Niigata again in winter time for some more snow time fun, so I hope you have enjoyed Niigata through my trip, and stay tuned for more!