Sweets Tightly Packed with Seasonal Fruit: Taste the Freshly Picked Juiciness
2018.09.03
Niigata is the "Kingdom of Fruit" for those in the know. Please enjoy the fresh local fruit at your destination. The aromatic sasa-dango (dumplings wrapped in bamboo leaves) and excellent confectionary distinctive of a rice- and sake-producing region are also very popular as souvenirs.

Echigo-hime: The strawberry brand that is the pride of Niigata
Echigo-hime is a brand of strawberry in Niigata that was developed with repeated selective breeding over six years. It is characterized by fresh and soft fruit with a strong sweetness and mild acidity.

It is easily damaged because it is delicate, so it is difficult to pack it. This means it is rarely available outside the prefecture. Accordingly, if you wish to taste Echigo-hime, we recommend strawberry picking locally! You can experience this on a strawberry farm in the prefecture from around January to June, so why don't you eat large fresh and juicy Echigo-hime to your heart's content?

Mille-feuille made with Echigo-hime is also popular. The crispy pie dough, the modestly sweet cream, and the moderate acidity and sweetness of Echigo-hime have an exquisite balance.

Do you prefer crunchiness or juiciness for the star of the summer - peach?
Peach is very popular among summer fruits. Various varieties appear on the market in Niigata Prefecture from early July to mid-September.

Like Echigo-hime strawberries, we recommend peach picking locally because it is a delicate fruit. You should be able to find your favorite variety from among the wide selection available - from soft varieties to hard varieties.

You can also enjoy parfaits and gelatos made using lots of peaches.

High-class fruit with a mellow aroma: Pears
Le Lectier, which is also called the "Pear of Dreams," is a special product that is the pride of Niigata. It is characterized by a mild aroma and smooth texture. It is an unknown variety. This is because it is a variety that is difficult to grow among the many pears that there are, so the amount produced is small.

Of course, you can eat the fruit as it is. However, it is also a luxurious pleasure to eat it as a sweet. We recommend eating it locally as a tart or parfait. It is also a nice idea to buy a confiture made with plenty of pears as a souvenir.

Sasa-dango - the famous confectionary of Niigata that is fun to make and great to eat!
Sasa-dango is known as a special product of Niigata. It is a confectionary made by wrapping red bean paste in mugwort-filled dough and then packing it in bamboo leaves before steaming it. It is rooted in the region to the extent that there are also people who call it the soul food of Niigata. It is even said that Uesugi Kenshin, a military commander in the Warring States period (1467 to 1590), used it as a mobile food when departing for battle.

The use of bamboo leaves comes from the wisdom inherited by people from long ago that it will keep for a long time by using the antiseptic effect of the leaves. However, more than a few repeat customers are fascinated by the virtues of its aroma.

You can purchase from one of the eight varieties (differs depending on the season) of sasa-dango available on the sales floor of CoCoLo Yuzawa Station Gangidori on the premises of JR Echigo Yuzawa Station.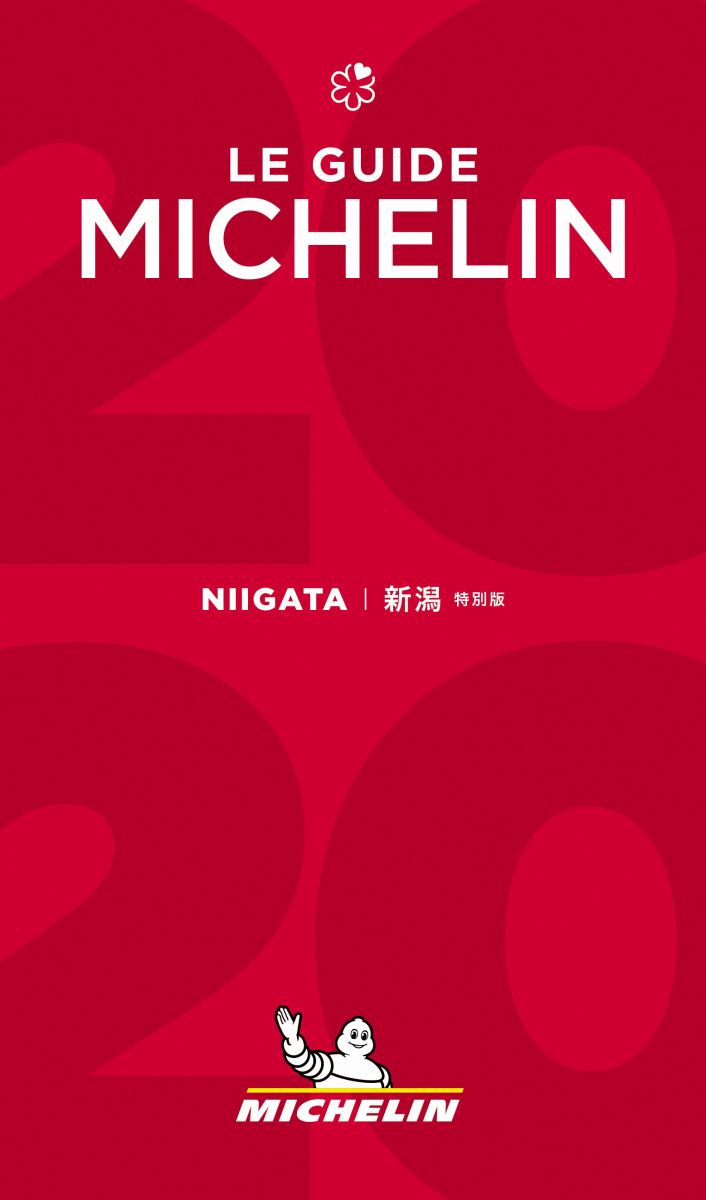 "Michelin Guide Niigata 2020 special edition" on Sale Now!
First launched over 100 years ago, the MICHELIN GUIDE enjoys global renown.
Special Edition MICHELIN GUIDE Niigata 2020 features restaurants and accommodation facilities in Niigata that meet the global MICHELIN standards. This guide will help you discover the wonderful and varied dining experiences that Niigata has to offer!