Local Beer, Wine and Shochu Are Also Amazing in Addition to Fine Quality Sake Worthy of a Rice-producing Region
2018.09.03
Niigata is home to the greatest number of sake breweries in Japan. Craft beer was also brewed for the first time here in Japan. Therefore, you will find individually rich local beers wherever you go in the prefecture. The local wine and shochu are also at a high level.

The finest sake produced by high-quality rice and water
Niigata, which is known as a rice-producing region, is also one of the leading sake-producing regions in Japan. The prefecture is home to as many as 88 breweries; many famous brands of sake are produced here.

The sake of Niigata is characterized by its smooth and refreshing dry taste. Fermentation proceeds slowly and carefully in the harsh cold of winter with soft water that contains few minerals. Therefore, the sake has a refreshing and crisp taste.

Do you want to enjoy local sake to the utmost in this major sake region? If so, we recommend Ponshukan at Niigata Station, Nagaoka Station and Echigo Yuzawa Station. The most popular thing to do is definitely to try sake tasting! You can try all of the more than 90 kinds of local sake for just one coin (500 yen) - it is truly a theme park of alcohol for adults! There is also a lineup of side dishes and snacks, so you can enjoy yourself even if you don't drink so much alcohol.

Shochu brimming with individuality cultivated by breweries
Niigata is a major sake region. Attention is gradually turning to rice shochu made using the manufacturing method of those sake breweries. Many of the rice shochu drinks made with fine quality local rice have mellow fragrances with a refreshing taste like that of sake.

Shochu rich in individuality distinctive of sake breweries is brewed in Uonuma-no Sato - famous for Hakkaisan sake. These include those that are fermented in oak barrels and those made from sake lees.

There are other sake breweries that make shochu throughout the prefecture. Choosing to go around drinking shochu in the sake-producing region of Niigata is also a fun way to spend your time.

Variety of craft beers produced in the birthplace of local beer of Japan
Of course, beer is the best! If you think like this, you will want to taste the local beer and craft beer of Niigata. In fact, the birthplace of local beer in Japan is Niigata. The number of breweries making craft beer by taking advantage of the characteristics of the region is increasing every year. If you visit a brew pub with a restaurant established in a brewery, you can enjoy freshly made beer while listening to the stories of the brewer.

Events are also held throughout the prefecture to enjoy craft beer. The Niigata Oktoberfest craft beer festival held in October every year brings together breweries in the prefecture under one roof. You can enjoy a wide variety of beers together with authentic German dishes (e.g., spare ribs and sausages).

Sea, mountains and snow: Wine that takes advantage of the characteristics of the area
In fact, Niigata is a producing area of fine quality wine. The climate with a big difference in temperature allows grapes to be grown that are suitable for wine. This means that you can enjoy the taste that takes advantage of the characteristic terroir of each area.

The Niigata Wine Coast facing the Sea of Japan is a new wine producing area with five wineries. The Cave D'Occi Winery, which was the first of these wineries to be established, is even home to a wine cellar, restaurant, shop and hot spring!

Iwanohara Vineyard is a 130-year-old winery. Yukimuro jukusei wine (wine fermented in a snow storage house) is a manufacturing method unique to a snow country. Also popular are the tours that let you see the cool storehouse in the summertime.

Why don't you try out wine tourism to find your favorite bottle in this ever-evolving wine-producing area?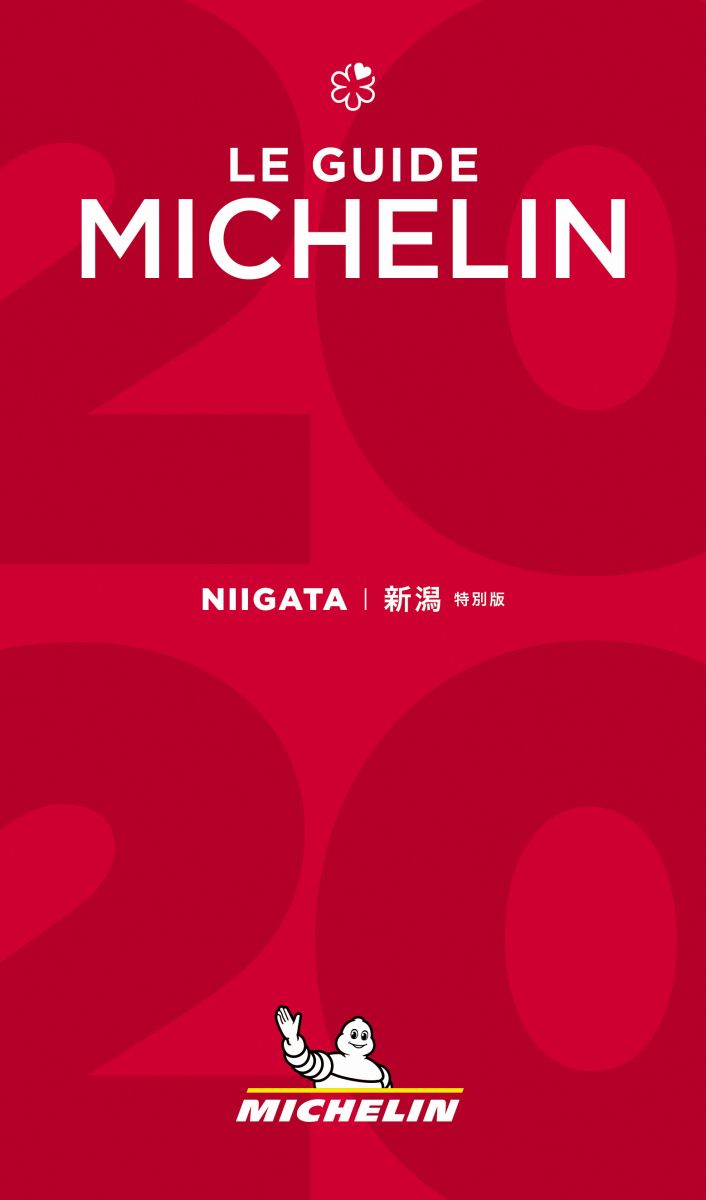 "Michelin Guide Niigata 2020 special edition" on Sale Now!
First launched over 100 years ago, the MICHELIN GUIDE enjoys global renown.
Special Edition MICHELIN GUIDE Niigata 2020 features restaurants and accommodation facilities in Niigata that meet the global MICHELIN standards. This guide will help you discover the wonderful and varied dining experiences that Niigata has to offer!