Outstanding Freshness! Seafood from the Sea of Japan: Tasting Freshly Caught Local Fish Is the Real Pleasure of Traveling
2018.09.03
You can enjoy seafood distinctive of the Sea of Japan throughout the year. In addition to sushi with outstanding freshness, you can try hamayaki-style seafood eaten luxuriously in markets and red snow crab rich in miso.

Which do you prefer? Reasonably priced conveyor belt sushi or non-conveyor belt sushi that shines through with craftsmanship?
You can eat fresh seafood caught in the Sea of Japan and sushi rice that is the pride of this leading rice-producing region of Japan. Niigata, with its wonderful ingredients, is the best place to eat sushi.

The first thing that will surprise you is the high quality of the conveyor belt sushi! The freshly caught seasonal sushi ingredients are impressively tasty as they are.

Informal conveyor belt sushi is attractive, but you will also want to taste fish handled under the judgment of skilled craftsmen in authentic non-conveyor belt sushi restaurants if you come all the way to Niigata. In addition to the excellence of the ingredients in such restaurants, the taste inherent in the fish is further enhanced by adding vinegar and salt and maturing it to match the ingredients. This allows you to enjoy an exquisite combination with the sushi rice.

Hamayaki: Find happiness by stuffing your cheeks with freshly grilled piping hot seafood!
Do you want to splendidly taste fresh seafood? If so, then why don't you try eating hamayaki-style seafood in a market?

Hamayaki-style seafood is fish that has been skewered whole and then carefully grilled using white charcoal. It is grilled carefully, so the excess fat is removed and the taste is condensed. This leaves the outside crisp and the inside soft. Please stuff your cheeks with piping hot seafood freshly grilled with special sauce or salt!

We recommend classic squid or locally caught mackerel. The salty-sweet sauce is aromatic and will whet your appetite. The high-quality fish of blackthroat seaperch is also available reasonably with hamayaki.

You can try this at Teradomari Market Street, so be sure to try it out while walking around.

How about trying freshly caught tender snow crab and red snow crab?
Snow crab and red snow crab are caught in Niigata. You can then enjoy that taste in sushi restaurants, izakaya bars, ryokan inns and ryotei restaurants in the prefecture.

Snow crabs can be caught in season from November to March off the coast of Sado. Although it is a luxury and rare, you can eat snow crab caught locally to your heart's content in Sado and some ryokan inns. You will certainly be immersed in a luxurious mood if you taste the large and tender body of snow crab in a full course meal!

You can eat red snow crab more affordably than snow crab. It is common enough that people will think you are talking about red snow crab when you say crab in Niigata. It is characterized by its strong sweetness and juiciness. Its rich innards go perfectly with sake! You can purchase freshly caught red snow crab in shops with direct sales from fishermen in Kaniya Yokocho in Marine Dream Nou. Trying red snow crab in generous portions is one way to have fun.

Rival to the fatty cut of tuna! Fatty yellowtail caught during the cold season is the best.
Yellowtail that has undergone the hardships of the raging waves in the Sea of Japan comes to the coast of Sado every December.

Undeniably, the feature of this fish is its fat that is not outdone even by the fatty cut of tuna! First, you will want to eat it as sashimi to directly experience the taste of the fat. The smooth melt-in-your-mouth texture and rich flavor that fills your mouth are addictive.

Maybe you are not a big fan of the virtues of lots of fat. In that case, we recommend buri-shabu (yellowtail hot pot dish). This is an amazing dish. You quickly pass the yellowtail through carefully taken kelp stock hot water to boil it as shabu-shabu. It is best to eat it rare with its texture still intact while the surface is a little white and the inside is faintly pink. The fat will be reduced to a moderate level while it retains its melt-in-the-mouth texture. Furthermore, the taste of the kelp stock will be added to the dish. This is a superb taste. You can also enjoy the changes in the flavor with ponzu sauce, green onion, grated daikon radish and chili, and other condiments.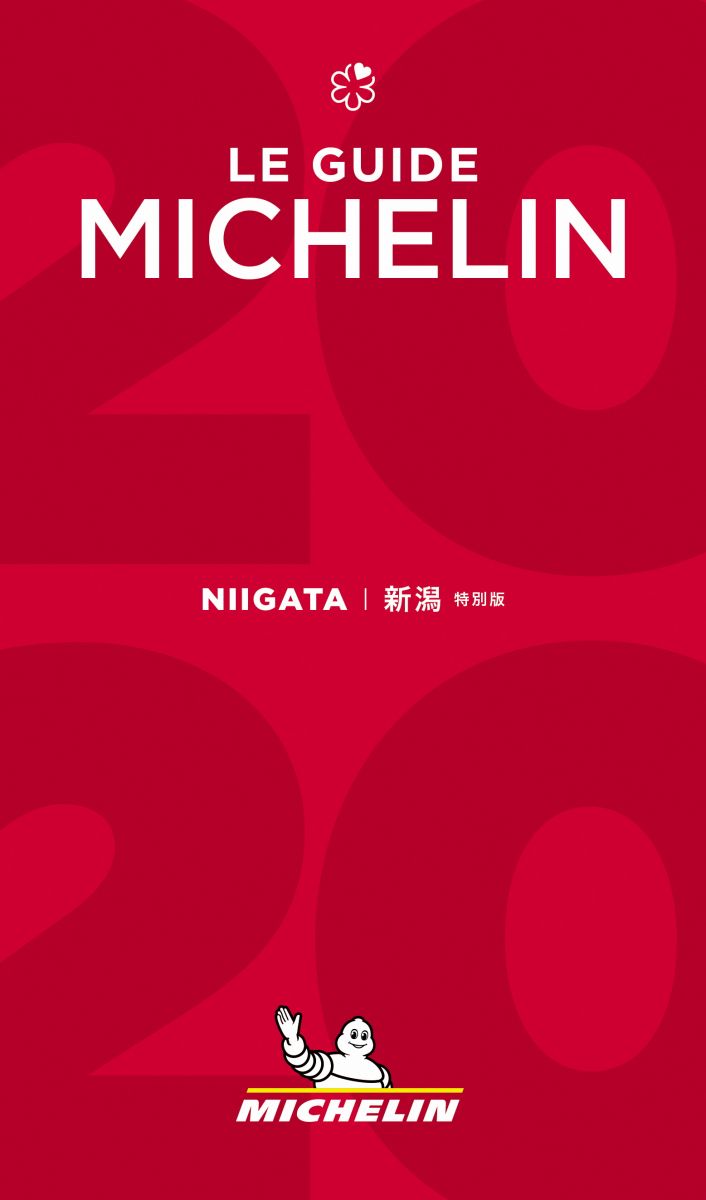 "Michelin Guide Niigata 2020 special edition" on Sale Now!
First launched over 100 years ago, the MICHELIN GUIDE enjoys global renown.
Special Edition MICHELIN GUIDE Niigata 2020 features restaurants and accommodation facilities in Niigata that meet the global MICHELIN standards. This guide will help you discover the wonderful and varied dining experiences that Niigata has to offer!