Numerous Soul Foods Loved by Locals: Pay Especial Attention to the Local Specialties That Allow You to Taste a Mood of Retro Travel!
2018.09.03
What food do you think of when you hear "Italian?" Do you think of Italian yakisoba (fried noodles)? This soul food that is loved by locals is tasty twice-over if you unravel the secret to its creation.

Astonishing volume! Hanmi-age - Whet your appetite with the curry flavor
This is the fried food of Niigata! It is a hearty dish in which half a chicken is fried whole. First, you will be astonished at its size. You can enjoy various parts of the chicken at once because it is made with half of its body! It has a volume that will fully satisfy you. The standard seasoning is curry flavor. The outside is crispy and the inside has a tender feel. You can fully experience the taste of the chicken in the fragrant aroma of the curry.

You can eat this dish at izakaya bars and restaurants throughout the prefecture. The strongish curry flavor goes best with a craft beer that feels great as it goes down your throat. It is also a fun dish to share and eat with your friends and family.

Italian: Tasty collaboration of yakisoba and pasta!
What comes to mind when you hear "Italian?" Pasta? Pizza? If you talk about Italian in Niigata, people will think you are referring to Spaghetti-style yakisoba (fried noodles) - a dish in which meat sauce is poured over yakisoba!

The birth of this "Italian" dish was in 1960. It started when the Mikazuki cafe, which was located in a shopping area of Niigata, fried thick Chinese noodles like yakisoba together with other ingredients (e.g., cabbage) and then topped the result with meat sauce.

At first glance, it doesn't seem to go well together, but it really does! The gentle sweetness of the meat sauce and the spiciness of the noodles has an excellent balance. It is so tasty that you will eat it up completely. Recently, evolved forms of this dish have been appearing: curry Italian topped with curry and white Italian with white sauce on it. Please experience this unknown taste.

Local ramen: Enjoy a wonderful variety of flavors
Niigata is the "Kingdom of Ramen" to those in the know. The number of ramen restaurants with respect to the population is at the top class in Japan. It established itself a long time ago as a dish to overcome the cold.

The five major ramen dishes of Niigata consists of a lineup that you will want to try at least once even if you are not a connoisseur of ramen: tsubame seabura ramen is a dish for which the strongish soy sauce flavor packs a punch with the large amount of back fat and thick noodles; Nagaoka shoga-joyu will see your body warmed from the core by its spicy ginger; miso with wari soup comes in thick and ultra-rich mature miso soup; Niigatajima assari shoyu born in food stands has a dried sardine dashi (soup stock) that appears to be clear; and Sanjo curry ramen is a variety with a history of more than 70 years that allows you to enjoy different variations depending on the restaurant.

In addition, highly unique ramen dishes appear one after another (e.g., pork miso soup ramen and entrails ramen)! Why don't you try various Niigata ramen dishes that are still continuing to evolve to this day?

Tarekatsu: A soul food of the citizens of Niigata Prefecture
When we talk about katsudon, we generally think of a dish in which pork cutlet bound together with egg is placed on rice. However, in Niigata, this refers to a dish in which pork cutlet dipped in a salty-sweet sauce is placed on rice.

This is a simple dish with the tarekatsu placed on rice. Nevertheless, it has excellent volume! The pork cutlet spread completely over the bowl of rice is deep-fried crisply with fine bread crumbs and the soy sauce-based salty-sweet sauce thoroughly permeates all over. It goes amazingly with the rice. It has a flavor you will not get bored of as you eat it up bite by bite.

The thickness of the meat and the flavor of the sauce vary depending on the restaurant. Therefore, we recommend you try eating and comparing them.

Gap between the appearance and taste! Red yakisoba and Itoigawa black yakisoba
Red yakisoba (fried noodles) is the local specialty of Akakura Onsen in Myoko. You will think it is incredibly spicy from its appearance. However, the source of the redness is the local highland vegetables (e.g., paprika and tomatoes). Therefore, it usually has a gentle flavor that will defy your expectations. (However, some restaurants also serve it with a spicy taste.)

The true identity of the "black" in Itoigawa black yakisoba is the ink of the Japanese common squid caught in Itoigawa. This dish contains Chinese noodles, squid and squid ink; with other ingredients and seasonings freely added. In fact, it has many variations: one topped with omelet, thick starchy sauce covered yakisoba, tsukemen (noodles with dipping broth) and one with curry! Although the styles are different, they all allow you to fully enjoy the deep taste of the squid ink and the aroma of the seashore.

Please savor this local specialty which also has an enjoyable appearance!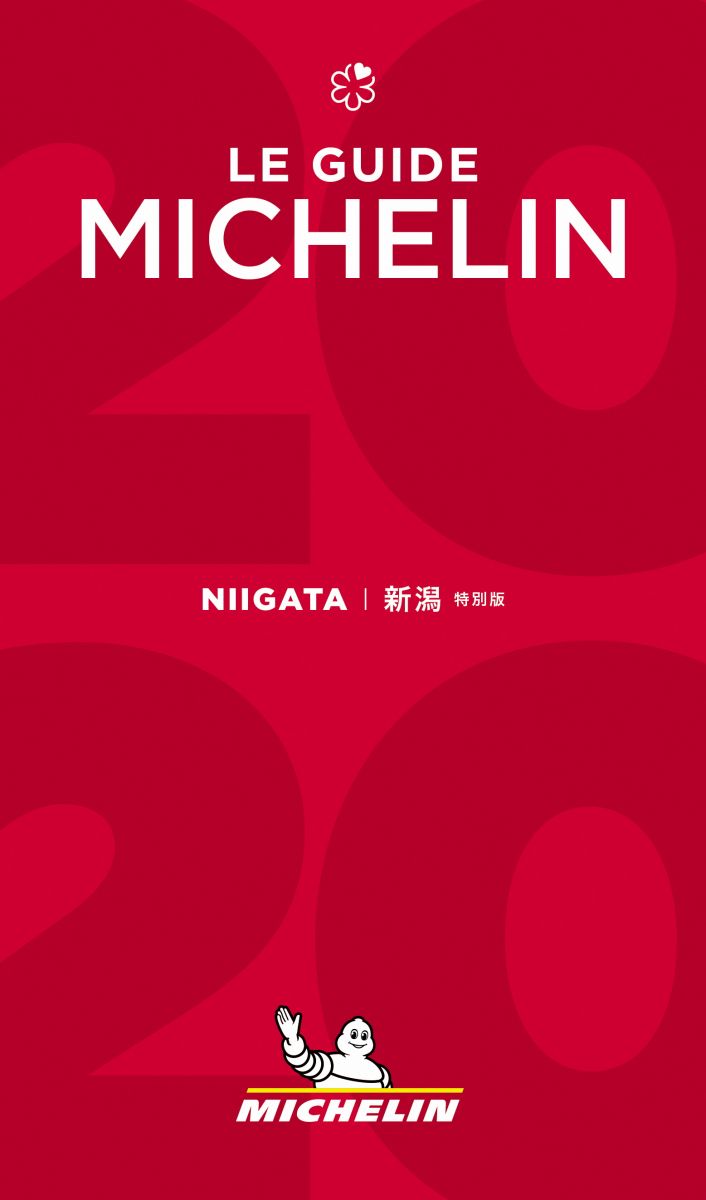 "Michelin Guide Niigata 2020 special edition" on Sale Now!
First launched over 100 years ago, the MICHELIN GUIDE enjoys global renown.
Special Edition MICHELIN GUIDE Niigata 2020 features restaurants and accommodation facilities in Niigata that meet the global MICHELIN standards. This guide will help you discover the wonderful and varied dining experiences that Niigata has to offer!